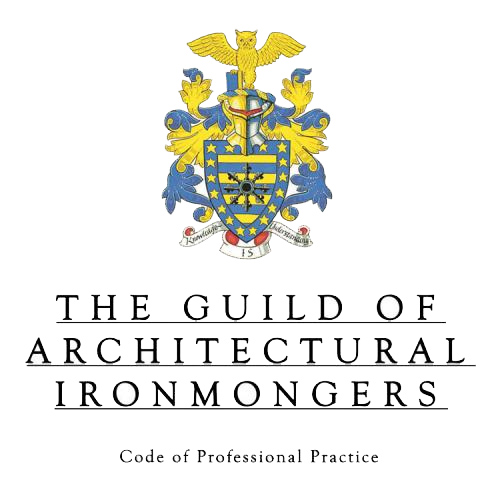 Broughtons of Leicster Ltd are proud members of the Guild of Architectural Ironmongers and uphold their Code of Professional Practice:
Clause 1
A Member's conduct should uphold the dignity, reputation and good standing of the architectural ironmongery profession.
Clause 2
A Member shall not recklessly or maliciously injure the professional reputation, prospects or business of others or adopt the illegal practice of "passing off."
Clause 3
A Member Company which knowingly causes another person or organisation to act in a manner inconsistent with this code or is party to such action will be deemed to be in breach of it.
Clause 4
A Member will at all times act honestly and in such a manner that clients are not misled.
Clause 5
It is expected that principals of Member Companies shall seek at all times to ensure that they attain and retain the appropriate levels of expertise necessary for the efficient running of projects. In addition they shall seek to ensure that employees have the appropriate levels of expertise for the efficient execution of their tasks and if necessary provide the appropriate level of training to help in that attainment.
Clause 6
A Member shall perform only those services which are within the Member's competence. Employees shall be trained and well supervised to ensure all contracts are undertaken in accordance with the specification and good practice.
Clause 7
A Member shall not permit misleading statements or inaccurate information to be used in advertising or promotional material.
Clause 8
A Member will take all necessary steps to bring this Code of Practice to the attention of their employees and shall use their best endeavors to ensure that such persons observe this Code.
Clause 9
A Member when acting for a client, shall inform his client in writing of any interest he may have which could prejudice the impartiality of his advice or could conflict with his client's interests.
It is a duty of all Members to assist the Guild in the enforcement of this Code. If the Guild, having duly and properly examined an alleged breach of this Code by a Member, finds that Member in breach of the Code, it shall take such disciplinary action as it shall deem necessary.
The Guild of Architectural Ironmongers
8 Stepney Green,
London
E1 3JU

Tel. 0207 790 3431
Fax. 0207 790 8517