Add Bakelite Door Furniture to your Art Deco Property
25/02/2016 at 11:16 am
Art Deco is a tremendously popular and iconic design style of the early twentieth century. It emerged from the interwar period when rapid industrialisation was transforming culture. It first appeared in France after World War I and became popular globally in the 1920s to 1940s. It is characterized by vibrant colours and geometrical or angular shapes such as zigzags and chevrons. Egyptian, Aztec and African motifs were often an inspiration for elegant Art Deco design.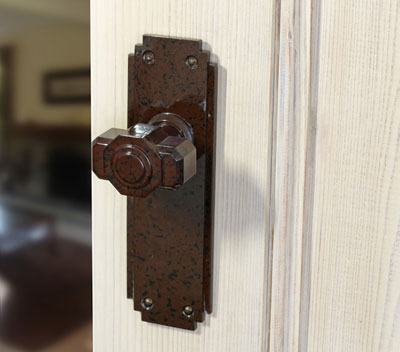 Bakelite was popular in the Art Deco period due to the timeliness of its invention in 1907 by a Belgian born chemist called Leo Baekeland. It was revolutionary because unlike other materials available at the time it was mouldable into almost any form, was smooth and retained its shape. In addition it was resistant to heat, scratches and destructive solvents and had low electrical conductivity. Its uses were many and diverse and included components in radios and telephones, machine parts, early machine guns, jewellery and childrens toys.

Bakelite was a common material in the home and it was used for door handles, knobs, light switches etc. Today, for people wanting to restore their early twentieth home it is becoming increasingly hard to find original full working sets. In 2015 Broughtons launched a collection of reproduction Bakelite that is all modelled on original pieces. The BROLITE collection is available in black or mottled brown in keeping with original Bakelite, and includes Door Handles, Door Knobs, Finger Plates, Key Hole Covers and Cupboard & Drawer furniture.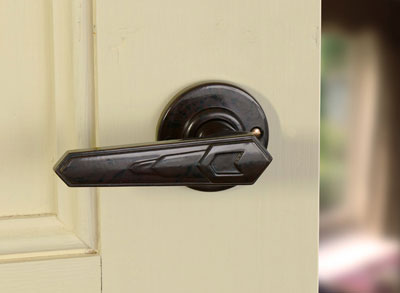 To browse the current BROLITE collection, please click here. Exciting new designs are being introduced all the time so follow us on Facebook or Twitter to keep up to date.